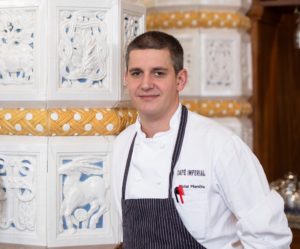 Talented Executive Chef
Enthusiastic cook since childhood obtained position into already renowned restaurantAlcron at the Radisson Blu Hotel Prague after merely several years of experience in 2003, where under the guidance of Chef Jiri Stift gained invaluable experience. Since 2005, he spent two years at the Atlantic Hotel Marriot Beach Resort on Cayman Islands as Chef Tournant.
Our extremely hardworking colleague was given the opportunity to participate in the opening of Cafe Imperial in 2007, on whose current reputation has tremendous merit.