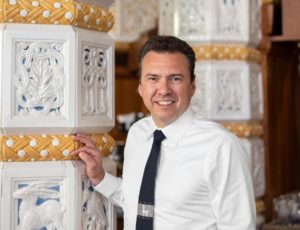 Meet the Manager
After busy years in the corporate hotel he fulfilled the dream of their own business, when he with Zdenek Pohlreich opened Cafe Imperial.
Soon followed other restaurants – Italian Divinis in 2008 and Japanese Yamato in 2014.
In September 2016, the collection was complemented by Czech Next Door by Imperial.
Restaurateur of the year 2017
Thanks to his contagious passion for gastronomy, rich experience in the field and focus on perfect service all our restaurants long belong among the best Czech restaurants